Between them they've published dozens of books including best-sellers and landmarks of the work-management genre. They've circled the lecture circuit, where ideas are the coin of the realm, and as consultants and thought leaders,they've made the leap to TV and politics. Most crucially, however, their strategies and thoughts on salesmanship have repeatedly influenced millions. The Modern Sale teamed up with Collective[i], to present the Top 10 Influencers.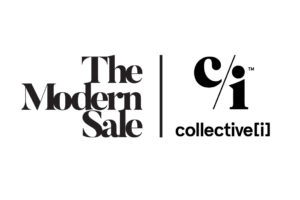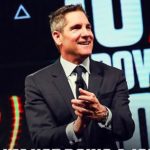 Grant Cardone (@GrantCardone)
Author of seven sales and business books, including Be Obsessed or Be Average, the sales trainer extraordinaire, entrepreneur and real estate tycoon is a familiar face on the lecture circuit, often urging audiences to work 95-hour weeks. "There are 168 hours in a week," he's said. "You should be working most of them." Obsessed indeed.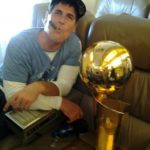 Mark Cuban (@mcuban)
Despite being an investor, entrepreneur, television personality and owner of the Dallas Mavericks, the Shark Tank standout may have garnered his biggest headlines yet as a persistent thorn in the side of Donald Trump. But his no-holds-barred fighting style and bold-betting persona are what leveraged all his success in the first place.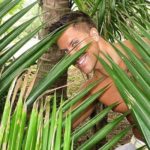 Fredrik Eklund (@FredrikEklundNY)
The Swedish wunderkind wears hats aplenty, but most know him as the breakout Bravo realty star of Million Dollar Listing New York, a chronicle of Manhattan's dog-eat-dog high-end real estate world. Away from his klieg-lit silver-screen fame, the charismatic dealmaker has notched such triumphs as being a best-selling author, an IT entrepreneur and, briefly, a porn star, under the nom de plume Tag Eriksson.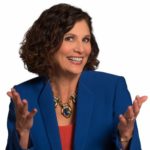 Alice Heiman (@aliceheiman)
The Reno-based sales strategist, career coach and public speaker may toil in Nevada, but her biggest bets on clients always seem to pay off. The chief sales officer of her eponymous 20-year-old company, Heiman has advised Coca-Cola, Fidelity Investments, Hewlett-Packard, KPMG and others on the nuanced art of the sale.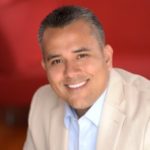 Mario Martinez Jr. (@M_3jr)
Host of the popular Selling With Social Podcast, Martinez is a social-selling champion and a digital sales leader by any measure. The Vengreso chief executive and consummate keynote speaker never sheds his zeal for cutting-edge sales tech innovations.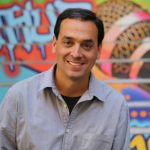 Daniel Pink (@DanielPink)
The best-selling work-management author draws new converts by the hundreds on the sheer force of his 2009 "Puzzle of Motivation" TED Talk, but with prescient thoughts on the gig economy, purpose and productivity, the former National Geographic channel host routinely elicits reaction for his reimagining of modern-day existence.
Mark Roberge (@markroberge)
His widely read book The Sales Acceleration Formula catapulted him into fame among the sales crowd, but regular spotlights in the pages of The Wall Street Journal, Forbes and the Harvard Business Review keep the former HubSpot chief revenue officer's name on the lips of Fortune 500's boldest titans of business.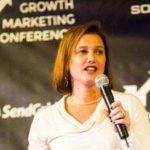 Jill Rowley (@jill_rowley)
The social selling guru rose like a phoenix following her well-publicized termination at Oracle: She went on to evangelize the power of networks to sales teams at HubSpot and Affinio while mesmerizing audiences nationwide, all while assisting an army of start-ups and sitting on Silicon Valley's most esteemed advisory boards.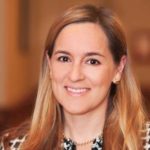 Maria Valdivieso (@M_Valdivieso1)
Director of knowledge is a tough title to live up to, but the McKinsey & Company veteran embodies it with aplomb, instilling bleeding-edge sales and marketing strategies globally while somehow finding the time to coauthor Sales Growth: Five Proven Strategies from the World's Sales Leaders in 2012.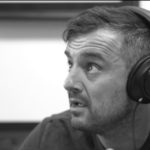 Gary Vaynerchuk (@garyvee)
The serial entrepreneur and four-time New York Times best-selling author behind The Thank You Economy dazzles with his digital media foresight, oenophile sophistication and acumen as an angel investor behind giants like Facebook, Snapchat and Uber. But perhaps his most remarkable success is his unflappable ability to adapt and evolve in a rapidly changing technology landscape.
Click to share on Facebook (Opens in new window)" target="_blank" rel="noopener noreferrer">