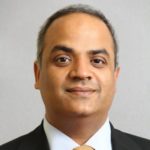 Viren Agrawal
Head of Service Sales, Fujitsu
Since joining the Japanese information technology multinational in 2010, Agrawal has climbed from vice president of strategic accounts to head of service sales, where the Dallas resident now leads sales for digital services and incubation and the company's enterprise and cyber security businesses, among other responsibilities. But with more than 20 years of experience as an information technology specialist, Agrawal's other responsibilities are expansive, to say the least, including shepherding the company's hybrid IT solutions. "I found Viren to be an excellent leader in our efforts to utilize offshore consultants," remarked Perry Woodard, an American Airlines executive who worked at Fujitsu as a technical director in 2001, when Agrawal was a global engagement manager at the technology company HCL America. "He was instrumental in setting up the contracts and ensured a win-win for both HCL and Cadbury. As the Engagement Manager, HCL asked Viren to not only manage the relationship with Cadbury but also be their on-site operations leader as well. He was able to complete these assignments to a high level of success."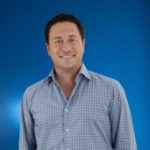 Loren Alhadeff
Senior Vice President, North America Sales, DocuSign
Upon his arrival at DocuSign in 2008, Alhadeff wasted no time building the San Francisco– and Seattle- based company's direct sales team from the ground up and, since then, has never looked back. Earlier this year, the e-signature and electronic-contract company extended a successful alliance with Deloitte that began in 2016, and elsewhere, along the Pacific Rim, the market has tallied record growth. Indeed, as paperwork-elimination acts unfold across governments worldwide, analysts say the digital-signature market could spike to nearly $3 billion by 2023. Presumably Alhadeff and his sales team will ride that international wave for the long haul.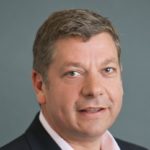 Marc Andrews
Head of Global Sales, Symantec Corporation
Top-dollar acquisitions of the security software provider Blue Coat Systems and identity-theft protection company LifeLock earlier this year helped send Symantec's stock soaring in 2017, but so too a heightened awareness of the ongoing threat of cyber attacks. But to say that Andrews, who joined Symantec as head of global sales in late 2016, is oversubscribed would greatly underestimate the consummate sales professional. Following five years at Blue Coat, where he oversaw worldwide field operations, the multilingual London Business School grad has helped achieve a 30 percent stock surge through the sale of Norton antivirus products and other bundled offerings. As spending across the cybersecurity industry rises, expect Andrews' star to follow.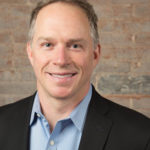 Peter Ban
Executive Vice President, Revenue & Sales Operations, iHeartMedia
With debt in excess of $20 billion, America's largest owner of radio stations stands at the brink of bankruptcy. In August, the San Antonio, Texas–based media conglomerate, which commands 855 radio stations nationwide, reported $388.2 million in sales losses, and executives warned that the company might not survive another year. Despite the pressure, however, Ban is fighting mightily to raise revenues at the 45-year-old company. A former AOL sales executive during the period when current iHeartMedia CEO Bob Pittman served as president, Ban has evangelized the digital experience, ordering sales reps to pitch multiplatform opportunities and echoing Pittman's directive to cut rates in smaller markets and sell additional advertising. It's a Sisyphean lift, to be sure, but if anyone can accomplish the job surely it's Ban.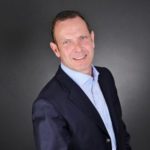 Michael Bayer
Executive Vice President, President Global Sales, NCR
At its inception in 1884, National Cash Register, now known simply as NCR Corp., distinguished itself not entirely by its namesake product, but by the innovative sales practices and early sales training deployed by ambitious CEO John Henry Patterson. More than a century later, the Georgia-based hardware and electronics maker has found a balance between innovative point-of-sale technology and cutting-edge sales. Under Bayer, who rose to president of global sales in early 2017 following several years as the president of NCR's retail division, the company has emphasized solution selling and digital consulting services for the retail and hospitality industries while increasing market share in the global automated-teller-machine market. "NCR's commitment to innovation and its world-class portfolio of solutions for retailers of all types, sizes and geographies is unique in today's marketplace," he said in 2014.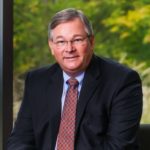 Brett Begemann
President and Chief Operating Officer, Monsanto
As regulators across the globe examine the proposed $66 billion merger between Bayer and Monsanto, among those most likely to benefit is Begemann, who rose from modest means on his family's western Missouri farm to the C-suite elite. As president and chief operating officer of the Creve Coeur, Missouri–based agrochemical corporation, Begemann, according to Reuters, could earn a whopping $36.5 million, if the deal is approved, through a combination of stock shares and options. But as a 34-year veteran of Monsanto who worked his way up from the company's seeds and traits division to an emissary to foreign agricultural ministers worldwide, Begemann's reputation as a manufacturing and supply-chain expert, not to mention the brutal reality of a widespread food shortage, could be more valuable than his enviable stock portfolio. "This idea that we've got this abundance of food and everybody's eating fine and we don't need to change anything? Hogwash," Begemann told The Wall Street Journal in 2014, after he was named COO of Monsanto. "If you can afford to buy organic, and that's what you want? Fantastic. But 900 million people in the world go to bed hungry every night, and 600 million of them are farmers."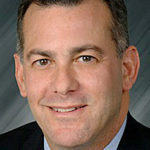 Bill Berenson
Senior Vice President, Sales, Aetna
Perhaps no industry is more unpredictable in the current political climate than the insurance sector, but that hasn't stopped Berenson, an Aetna executive since 2004, from marketing the company's business lines across the Midwest. As Aetna and its competitors recede from public exchanges, citing "marketplace structural issues," Berenson and his sales team seek younger customers while his C-suite colleagues continue to lobby for Medicaid expansion. "We need to find ways to entice younger people to buy it if it's not provided by their employer, and that needs to be a funding mechanism that is more cash-based and savings-based, because young people don't consider the risks of their future to be significant enough for them to worry about now," Aetna CEO Mark Bertolini told Yahoo Finance in July.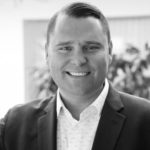 Brian Berner
Head of U.S. Advertising Sales, Spotify
Earlier this year Spotify, the Stockholm-based music-streaming service, reached a symbolic milestone of sorts when, in July, it tallied 60 million premium subscribers, up 10 million from just five months earlier. Despite a crowded field of competitors—including Apple Music and JAY-Z's Tidal—the 11-year-old service has grown steadily, closing in on a whopping 150 million active users in August. Under Berner, who grabbed the reins as head of U.S. Sales in early 2016, the advertising model continues to evolve and now offers 10 formats, including display ads, branded moments and sponsored playlists, and Spotify executives are betting that its immense dataset of analytics will be a reliable selling point for future advertisers. Since 2014, ad sales revenue has doubled year-over-year, according to a Wall Street Journal report, and ever since, Spotify has made strides to ink significant deals with the world's biggest advertising agencies, including WPP and Omnicom Group. "In terms of numbers so far, [Spotify's ad business] is on the smaller side, but they are serious about it," WPP Chief Executive Martin Sorrell told the Wall Street Journal in 2016. "We are starting to do more with them." For Berner, expect the momentum to grow.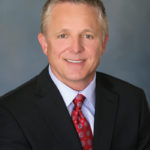 Mark Bottini
Senior Vice President of Sales, Paychex
As part of an ambitious expansion push, the New York–based payroll and human resource company in August announced a five-year, $60 million plan to lease 300,000 square feet of space for more than 600 new employees near Rochester, New York. For Bottini, who is based in Arizona, the 2,000 miles that separates him from Paychex's corporate headquarters has hardly distracted from a remarkable six-year run as senior vice president of sales. Since joining the company from IKON Office Solutions, Bottini has consistently met his sales goals while utilizing state-of-the-art sales technology to get the job done. "Mark is an excellent addition to the Paychex executive team," said Paychex CEO Martin Mucci following Bottini's appointment. "He brings a strong record of sales success and demonstrated leadership. Mark has significant experience leading a direct sales team targeting the small- to medium-sized business market, something that makes him uniquely qualified for this role and is very beneficial to Paychex. I am very pleased to have Mark on board."
Melody Mason Brown
Senior Vice President, Sales, PayScale
Immediately following the acquisition of PayScale in 2014, the private equity investment firm Warburg Pincus went on a hiring spree, filling the company's sales division with top-level talent. Among those hires was Brown, a former executive at DataCore Software. Brown was tapped to take the reins as senior vice president of sales at the growing Seattle-based salary- and compensation-management company. Since then, Brown has made strides to strengthen her sales team while also adapting new technology to automate "grind" email and other obstacles to workflow. "On the surface, many view this as a way to simply increase conversion and revenue, but we focus on technology investments that accomplish business goals as well as improve our employee's work experience," Brown told Business.com in February, 2017. "It's one thing to optimize a process; it's another to impact how someone on your team's day-to-day experience is improved and enhanced with those investments."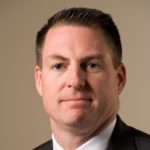 Chuck Buckley
Senior Vice President, National Sales, Schneider Electric
The nearly 200-year-old French energy management corporation has branched out dramatically since its days as a modest 19th-century iron mill in Rueil-Malmaison. Following the 2011 acquisition of Lee Technologies, the multinational expanded into software and data center management, where Buckley, a former vice president at APC, now a subsidiary of Schneider, has successfully marketed a complete package of mission critical services from its Rhode Island office. "Customers are asking for this," Buckley's colleague, Domenic Alcaro, told CRN, the technology news site. "They want more than a hardware solution. They want help with the rest of it."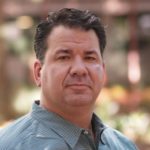 Craig Bumpus
Senior Vice President of Sales, Nutanix
Since its successful IPO last September, the data-center infrastructure company has emerged as a scrappy up-and-comer less than a decade after its San Jose, California, launch. It made waves in May after introducing cloud software compatible with Hewlett Packard Enterprise servers—only to be rebuffed by the Palo Alto behemoth in a public feud that earned Nutanix a reputation for punching above its weight class even as it trains its crosshairs on big-league rival VMware. None of this has been lost on Bumpus, who since joining the company in 2014 has taken advantage of the company's headline-grabbing partnership with Google and last year's acquisition of development-operations software group Calm.io: He's marketed the latest in hybrid information technology to a client roster that includes heavy hitters like Deloitte, Staples, Subaru and even the U.S. Army. Expect more good things in 2018.
Janet Butler
Vice President, Hybrid Cloud, IBM
Four years after IBM dipped its toe into cloud computing, Big Blue announced, with not a little swagger in 2011, that 80 percent of Fortune 500 companies were using its services, including American Airlines, Frito-Lay and 7-Eleven. Now, with hybrid cloud services dominating the discussion, Butler has taken the reins on marketing the 106-year-old company's Bluemix platform, arguably its most important innovation in years. The former vice president of worldwide sales for IBM narrowed her focus to the company's hybrid opportunities last year, and this year she was bolstered by a move toward automation with Watson-powered services designed for the cloud. Despite a decline in overall revenue in the second quarter, cloud services rose 15 percent year-over-year, an indication that, right now, Butler is at the center of the action.
< PREVIOUS | NEXT >
A-B | C-D | F-G | H-J | K-L | M | N-R | S | U-Z